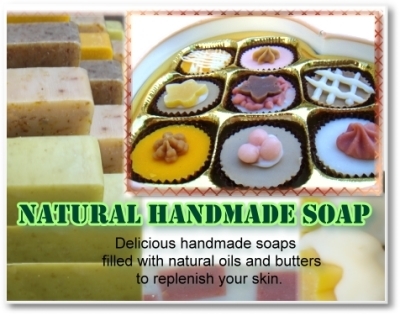 Newest DIY handcrafted molds
(1) The following items are just part of all of our (DIY) molds.
Now we are looking a good partner who can represent us and offer careful service to your local people.
If you need our new catalogue, you can email us or add our official msn shinly_plastics@hotmail.com into your msn list directly.
Let us talk online.
(2) No minimum order requirement.
See our rough list of plastic molds on line
See our rough list of silicone molds on line
(3) Join in our yahoo group

http://groups.yahoo.com/group/diymold

http://www.facebook.com/pages/soapmaking-mold-from-wwwshinlycomtw/186567044225?ref=ts

http://groups.google.com/group/diysoapmaking
You can always get the newest information about our molds.
Lid for each of our handcrafted molds

| | | |
| --- | --- | --- |
| | | |
| | | |
| | | |
| | | |
| | | |
| | | |
| | | |
| | | |
| | | |
| | | |
| | | |
| | | |
| | | |
| | | |
| | | |
| | | |
| | | |
| | | |
| | | |
| | | N33 |
| N32 | N31 | N30 |
| N29 | | |
| | | |
| | | |
| | | |
| | | |
| | | |
| | | |
| | | |
| | | |
| | | |
| | | |
| | | |
| | | |
| | | |
| | | |
| | | |
| | | |
| | | |
| | | |
| | | |
| | | |
| | | |
| | | |
| | | |
| | | |
| | | |
| | | |
| | | |
| | | |
| | | |
| | | |
| | | |
| | | |
| | | |
| | | |
| | | |
| | | |
| | | |
| | | |
| | | |
| | | |
| | | |
| | | |
More

DIY藝術模具手工cp hp冷製皂模熱製皂模蠟燭模具巧克力壓花模果凍模棒棒糖果模花園踏腳石陶瓷模具型瓦模粘土模具矽膠土司模石膏模蛋糕模慕斯模冰塊模布丁模托盤模具壽司模

DIY艺术模具手工 cp hp冷制皂模热制皂模蜡烛模具巧克力压花模果冻模棒棒糖果模花园踏脚石陶瓷模具型瓦模粘土模具硅胶土司模石膏模蛋糕模慕斯模冰块模布丁模托盘模具寿司模

diy handmade homemade craft mold cp cold process hp heat process soap making mold candle making mold chocolate truffle mold jelly mold cookie candy mold garden stepping stone mold tile mold pottery clay mold silicone log mold plaster mold cake mold ice cube mold pudding mold tray bar mold sushi mold

Diy Handarbeit hausgemachten Handwerk mold cp PS Wärme-Kälte-Prozess Prozess Seife, Kerze, mold mold Trüffel Schokolade Gelee mold mold Cookie candy mold Garten Sprungbrett mold mold Kachel Keramik Ton mold Silikon log mold plaster mold Kuchen mold Eiswürfel mold Pudding mold Fach mold Sushi-Bar Mold

Diy maison d'artisanat fait main froide moisissures cp processus hp processus de fabrication de savon chaleur bougies moule moule moule de gelée de truffes au chocolat cookie mold moule bonbons jardin tremplin moule moule tuile poterie en argile moule silicone log moule moule en plâtre gâteau moule à glaçons pudding mold moule moule plateau de sushi bar Mold

Diy handgemaakte zelfgemaakte ambachtelijke schimmel cp koude proces pk warmte proces zeep maken schimmel kaars maken schimmel chocolade truffel schimmel gelei schimmel cookie snoep schimmel tuin opstap schimmel tegel schimmel aardewerk klei boetseren silicone log schimmel gips gieten cake schimmel ijsblokje schimmel pudding schimmel lade sushi bar schimmel Schimmel

diy χειροποιητα σπιτικα βιοτεχνικες mold ατ κρυο διαδικασια hp θερμικη διαδικασια ληψης σαπουνι mold κερι κανοντας mold σοκολατας τρουφας mold πηκτη mold cookie candy mold κηπο σκαλοπατι mold κεραμιδιων mold πηλινα αγγεια mold σιλικονης log mold γυψο mold τουρτα mold κυβο παγου mold πουτιγκα mold θηκη mold σουσι μπαρ mold

Bricolage a mano in casa stampo artigianale cp freddo processo cv calore processo di sapone stampo candela fare stampo cioccolato tartufo stampo gelatina di stampo cookie candy mold giardino passo stampo stampo piastrelle ceramiche argilla stampo silicone log stampo in gesso stampo torta stampo cubetto di ghiaccio stampo budino stampo stampo sushi bar vassoio Muffa

手作りのDIY手作りクラフトカビcp HPの暑さ寒さのプロセス型製造プロセスのせっけんろうそく製造カビカビゼリー型のトリュフチョコレートクッキーキャンディ庭の足掛かりカビカビカビ陶器瓦粘土石こう型ケーキ型シリコーンログカビカビカビプディングアイスキューブトレイカビカビ寿司バー金型

곰팡이 cp 감기공예 diy 수제수제비누만드는과정을휴렛열을과정초콜릿트러플곰팡이곰팡이곰팡이젤리양초만들기쿠키사탕곰팡이곰팡이곰팡이정원머무는도자기타일곰팡이곰팡이는실리콘로그곰팡이클레이석고케이크를곰팡이곰팡이아이스큐브트레이표시줄에곰팡이곰팡이곰팡이초밥푸딩곰팡이

Diy artesanal caseira artesanal mofo cp frio processo hp calor processo sabão fazendo mofo vela fazendo mofo chocolate truffle Molde Molde geleia cookie candy mofo jardim trampolim Molde Molde telha cerâmica barro molde silicone log gesso Molde Molde Molde fenix bolo pudim Molde Molde Molde sushi bar bandeja Molde

diy ручной самодельные суда плесень пр. холодной процесс л.с. тепла процесса мыло сделать плесень свечу сделать плесень шоколадный трюфель плесень желе плесень cookie конфеты плесень сад ступенью плесень плитки плесень гончарная глина плесень силикон журнал плесень штукатурка плесень торт плесень кубик льда плесень пудинг плесень лоток бар плесень суши плесень

Diy a mano de artesanía casera molde cp fría proceso de CV calor proceso de la fabricación de jabón molde velas molde trufa molde de gelatina del molde cookie dulces molde jardín peldaño en el camino de baldosas molde molde de arcilla cerámica molde de silicona log molde de yeso pastel molde molde cubo de hielo molde budín molde bandeja de la barra de sushi molde Moho